Advanced Micro-Fiber Filtration (AMF)
The Perfect 16 was the first HVAC-based air cleaning system to use Advanced Micro-Fiber Filtration (AMF) technology. Filter fibers are 10x thinner than those used in standard air filters. This allows air to easily pass through the filters, while the ultra-fine threads create an almost impenetrable barrier for pollution particles.


50X more filtration power
Most air filters have a single flat surface for filtration. The IQAir's Perfect 16 features a revolutionary "Double V" design that increases filter surface to more than 16m2 of filter media! This unique design delivers up to 50 times more filtration power than that of other ordinary filtration systems. The more collection area the better the filtration and the more air is allowed to pass effortlessly through the system.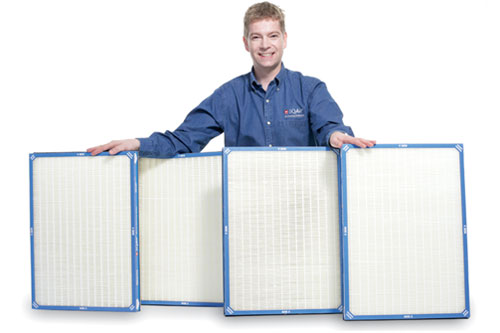 Proven to work
The Perfect 16 is the only whole-house air filtration system that is rated a perfect MERV 16, the highest rating possible. Intertek/ETL SEMKO submitted the Perfect 16 to rigorous testing based on the toughest industry standards and certified it as MERV (Minimum Efficiency Reporting Value)16. No other system has a higher rating! The MERV system was created by the American Society of Heating, Refrigerating, and Air Conditioning Engineers (ASHRAE) to independently verify how well an air filtration system really cleans the air. This independent test report proves that the IQAir Perfect 16 cleans the air with a minimum efficiency of 95% for particles 0.3 microns and larger. Indeed, further testing has shown that these filters are capable of filtering 85% of all ultrafine particles down to 0.003 microns, the smallest particles that exist.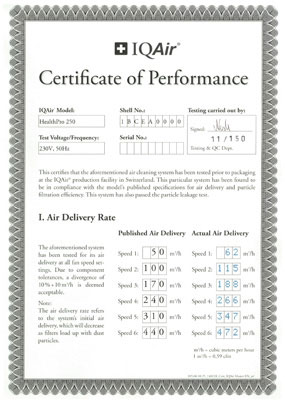 Certified performance
IQAir looks beyond theoretical claims, testing the performance of each individual GC MultiGas system at the factory to ensure that it meets our strict specifications. The results of the tests are detailed in a hand-signed Certificate of Performance, which is included with every air purifier. No GC MultiGas air purifier will be shipped from the factory unless it is certified to provide a minimum of 99% efficiency against particles.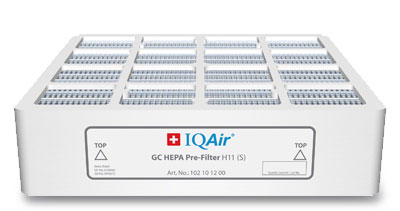 Up to 13% longer filter life
IQAir's New Edition air purifiers feature the most advanced filter-pleating pattern ever designed for a residential system. This technology not only increases airflow, but also increases particulate loading capacity by 13% on the H11 HyperHEPA pre-filter. This saves you money and reduces the frequency of filter replacements.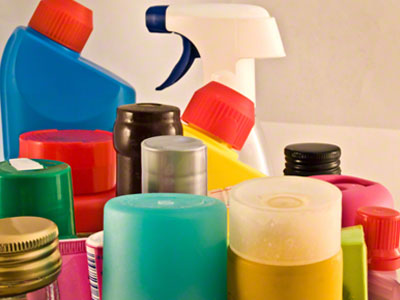 Multiple Chemical Sensitivity
A significant number of individuals suffer from Multiple Chemical Sensitivity (MCS), characterized by elevated sensitivities to household chemicals. Symptoms can include eye irritation, wheezing, fatigue, rhinitis, sore throat or cough, skin rashes and other symptoms. The best strategy for treating MCS is to avoid the airborne contaminants and chemicals that trigger the illness and reactions. Because indoor air pollution concentrations are typically much higher than outdoor air pollution levels, "air-filtration devices that remove both particulate and chemical substances from breathable indoor air usually benefit MCS patients considerably," one leading medical expert concluded.
Reviewers rate IQAir air purifiers as the best systems available for MCS sufferers. Most other air purifiers simply are not effective enough to make a real difference in the quality of the air an MCS sufferer breathes. Equally important, IQAir does not use any technologies that add additional MCS triggers into the air, such as ozone or chemicals. And IQAir products are constructed of computer-grade ABS plastics that do not "off-gas" into the air.